Jun
17
Thu
2021
Annual Howard Adelman Lecture: Confronting the colonial structure of international migration law
Jun 17 @ 11:00 AM – 1:00 PM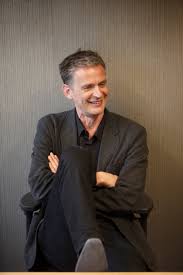 Guest Speaker: Thomas Spijkerboer, Professor of Migration Law, Vrije Universiteit Amsterdam
Legal doctrine in the global North asserts that, according to well-established international law, states have the right to control migration, and that individuals have an international law claim to admission or non-removal only in exceptional cases. This legal doctrine has been shaped by colonialism and continues to have a colonial structure. Legal doctrine in formerly colonised parts of the world does not necessarily share Northern doctrine. How can legal academics, in particular in states that originally were settler colonies such as Canada, confront this pluralist and contested character of the field they are working in?
Bio: Thomas Spijkerboer is professor of migration law at the Vrije Universiteit Amsterdam (Amsterdam Centre for Migration and Refugee Law). He has been Raoul Wallenberg Professor of Human Rights and Humanitarian Law and Lund University (2017-2020), and International Franqui Professor at Ghent University (2020-2021). His research addresses gender and sexuality in asylum law, migration and asylum procedure, and global inequality in human movement.
Discussants:
Idil Atak, Associate Professor, Department of Criminology and Faculty of Law, Ryerson University
Amar Bhatia, Associate Professor, Osgoode Hall Law School, York University
***
Register in advance for this meeting:
https://yorku.zoom.us/meeting/register/tJ0rd-GtqjgtGtYqNl4yQVqJ9UHqFKrxaPCh
After registering, you will receive a confirmation email containing information about joining the meeting.