May
5
Wed
2021
Reciprocal Learning in Times of Crisis: Monthly Virtual Colloquium Series
May 5 @ 10:00 AM – 11:30 AM
BHER The Mic: Telling your Collective Narratives through Poetry, Song, Storytelling, and other Creative Mediums
(MC'ed Open Mic Night)
MCs: Dr. Molade Osibodu (York University) and Philemon Misoy (Windle International Kenya)
**********************************************
York University's Borderless Higher Education for Refugees (BHER) Project, Faculty of Education, and Centre for Refugee Studies present a monthly virtual colloquium series on the intersections of refugee education, anti-Black racism, and COVID-19 in Canada and East Africa.
Through a series of talks, film, and an open-mic event, experts will consider the unique challenges that the twinned pandemics pose to refugee communities and educators in Canada and/or East Africa; highlight the unique knowledge that refugee communities and the educators who work with them bring to learning in situations of constraint; and offer new lenses to make meaning of our current moment.
This colloquium is the first of its kind to feature experts from York University and from institutions that are comprised of or work with refugees in equal measure. Together, this series will: (1) deepen connections among refugee communities, educational leaders, and scholars within and across institutions; (2) foster a sense of reciprocity in learning; (3) recognize and validate the unique expertise that refugee communities bring to time- or resource-constrained situations; and (4) educate all attendees on a range of topics relevant to refugee education, COVID-19, and anti-Black racism.
The colloquium series will be held monthly throughout the academic year at 10:00 AM EDT/5:00 PM EAT.
Zoom link: https://yorku.zoom.us/j/92694835883?pwd=T0w0cloyN1U1ZFVvZGplRjl4MWJ1Zz09
Jun
17
Thu
2021
Annual Howard Adelman Lecture: Confronting the colonial structure of international migration law
Jun 17 @ 11:00 AM – 1:00 PM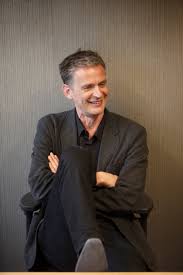 Guest Speaker: Thomas Spijkerboer, Professor of Migration Law, Vrije Universiteit Amsterdam
Legal doctrine in the global North asserts that, according to well-established international law, states have the right to control migration, and that individuals have an international law claim to admission or non-removal only in exceptional cases. This legal doctrine has been shaped by colonialism and continues to have a colonial structure. Legal doctrine in formerly colonised parts of the world does not necessarily share Northern doctrine. How can legal academics, in particular in states that originally were settler colonies such as Canada, confront this pluralist and contested character of the field they are working in?
Bio: Thomas Spijkerboer is professor of migration law at the Vrije Universiteit Amsterdam (Amsterdam Centre for Migration and Refugee Law). He has been Raoul Wallenberg Professor of Human Rights and Humanitarian Law and Lund University (2017-2020), and International Franqui Professor at Ghent University (2020-2021). His research addresses gender and sexuality in asylum law, migration and asylum procedure, and global inequality in human movement.
Discussants:
Idil Atak, Associate Professor, Department of Criminology and Faculty of Law, Ryerson University
Amar Bhatia, Associate Professor, Osgoode Hall Law School, York University
***
Register in advance for this meeting:
https://yorku.zoom.us/meeting/register/tJ0rd-GtqjgtGtYqNl4yQVqJ9UHqFKrxaPCh
After registering, you will receive a confirmation email containing information about joining the meeting.