When:
March 1, 2016 @ 3:00 PM – 4:30 PM
2016-03-01T15:00:00-05:00
2016-03-01T16:30:00-05:00
Where:
626 Kaneff Tower
York University
Toronto, ON M3J
Canada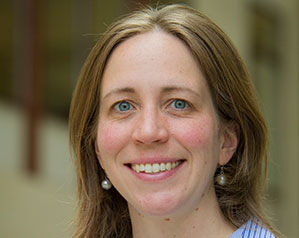 As part of a series of programs on refugee resettlement, Public Affairs Ottawa (US Consulate) is bringing Dr. Sarah Deardorff Miller to Canada as part of a three-city speaker program to discuss refugee resettlement policy.
Dr. Sarah Deardorff Miller previously served as a Franklin Fellow in the Bureau of Democracy, Human Rights and Labor's African Affairs office, where she focused on issues relating to the voting rights of displaced persons.
Dr. Miller recently completed her doctorate in International Relations at Oxford University, focusing on refugees and other forced migrants in East Africa. Her research looked specifically at the role of international organizations–the United Nations High Commissioner for Refugees in particular–in taking on surrogate state-like properties in protracted refugee situations.
Dr. Miller also completed a Master's in Forced Migration at Oxford University, where she was awarded a Weidenfeld Scholarship, which recognizes international leadership potential. She was a member of St. Antony's College during her time at Oxford. Dr. Miller also holds a Master's in Social Sciences from the University of Chicago, and a Bachelor of Arts in History, Spanish and International Service from Valparaiso University. She continues to participate in workshops, conferences and other academic meetings.
Dr. Miller has worked both overseas and in the U.S. Abroad, Dr. Miller has worked with various refugee-focused NGOs in Tanzania, Thailand, and Switzerland, and has traveled, researched, and worked in Lebanon, Jordan, Syria, Nepal, Brazil, Turkey, the Dominican Republic and many other countries across Africa, the Middle East and Southeast Asia. She has also carried out research consultancies and publications with Oxford University's Refugee Studies Centre and the Brookings Institution, and has worked with non-profits in the U.S., including World Relief. More recently, she advised USAID.