Mar
20
Wed
2019
CRS AGM and Anniversary Event

@ 519 Kaneff Tower
Mar 20 @ 2:30 PM – 5:30 PM
CRS Annual General Meeting: 2:30 – 3:30pm

Anniversary Lecture: 3:30 – 4:30pm
Reception: 4:30pm
Experimenting with Refugee Status Adjudication
Guest speaker: Sean Rehaag, Associate Professor, Osgoode Hall Law School
Professor Rehaag's prior research has found that outcomes in Canadian refugee determinations frequently come down to who happens to serve as the adjudicator, with some adjudicators granting refugee protection much more frequently than others, even when factors like country of origin are taken into consideration. His research has also revealed that some of the variation in refugee claim grant rates across adjudicators is likely related to how adjudicators approach credibility assessments: some adjudicators tend to believe refugee claimants, while others simply do not.
After offering this overview, Professor Rehaag will share the preliminary findings of experimental research he is currently undertaking with Professor Hilary Evans Cameron. That research involves hundreds of law students acting as simulated refugee adjudicators in an experiment designed to help shed light on factors that influence credibility assessments, particularly in the area of sexual minority refugee claims.
Bio
Professor Sean Rehaag specializes in immigration and refugee law, human rights and legal process. He frequently contributes to public debates about immigration and refugee law, and he engages in law reform efforts in these areas. In 2012, he received the Canadian Association of Refugee Lawyers Advocacy Award for outstanding achievement in advocacy on behalf of refugees. He is also committed to exploring innovative teaching methodologies, with a particular interest in clinical and experiential education. In 2011, he received the Osgoode Teaching Excellence Award. From 2015 to 2018, he served as the Academic Director at Parkdale Community Legal Services.
Apr
4
Thu
2019
Refugee Rights Day 2019

@ McLaughlin College Junior Common Room (014)
Apr 4 @ 12:00 PM – 2:30 PM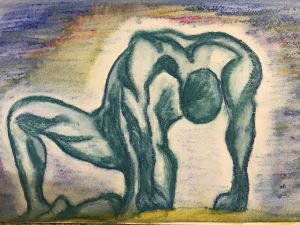 McLaughlin College, the Centre for Refugee Studies and co-sponsors the Department of Sociology and Centre for Public Policy (Osgoode Hall Law School), York University present:
Refugee Rights Day 2019
Panel Discussion:
Syria Response and Refugee Initiative Reception
and "The Road Less Travelled" Exhibit Launch
McLaughlin College Junior Common Room (014)
https://maps.info.yorku.ca/keele-campus/
**Light lunch and refreshments will be served**
Please RSVP to https://goo.gl/forms/4i9fiI1IgdIGxFWf1
This event and day of reflection marks Refugee Rights Day in Canada (April 4th) and a reception to recognize the efforts of York-based refugee sponsors and mark the formal conclusion of York's Syria Response and Refugee Initiative (SRRI), a Syrian refugee resettlement and education project (2015-2019) hosted at its Centre for Refugee Studies.
Speakers will discuss the origins and contemporary relevance of Refugee Rights Day, refugee policy in Canada and reflect upon their York-based engagement in refugee issues.
This event will also mark the formal launch of a mixed media exhibition "The Road Less Travelled," by Professor Nergis Canefe of York University's Centre for Refugee Studies and Department of Politics, which will be displayed in the McLaughlin College Art Gallery (001 McLaughlin College) throughout the month of April.
Panelists:
Geraldine Sadoway
Human Rights and Refugee Lawyer (LLM), Author and Instructor
John Carlaw
Project Lead, York University Syria Response and Refugee Initiative
Graduate Fellow, Centre for Refugee Studies
Humaima Ashfaque
Student Ambassador, Syria Response and Refugee Initiative
Student Refugee Program Coordinator- WUSC Keele Campus Committee
Edwar Dommar
Amnesty International at York, WUSC Keele &
Ryerson University Lifeline Syria Challenge Volunteer
Discussion Chair:
Michaela Hynie
Professor, Faculty of Health &
Centre for Refugee Studies, York University
—
Refugee Rights Day highlights the 1985 Supreme Court Singh decision, which found that anyone on Canadian soil is covered by the Canadian Charter of Rights and Freedoms and Bill of Rights. This paved the way for all refugee claimants in Canada to have the right to an oral hearing of their case and the establishment of Canada's Immigration and Refugee Board (IRB).
In addition to refugee claims, refugees also obtain protection in Canada through resettlement. Amidst a changing policy environment, since Fall, 2015 ten York-based refugee sponsorship teams have been part of the pan-GTA Ryerson University Lifeline Syria Challenge and York's Syria Response and Refugee Initiative. These efforts have been combined with ambitious educational programming and community engagement, including work with more than 18 different student groups as well as campus and community partners. For its part, York's Keele Campus World University Service of Canada Committee was recently recognized by WUSC as its 2018 National Committee of the Year. York's Glendon and Keele Campus WUSC committees collectively sponsor five new refugee students each year to study and live in our university community.
Please join us to reflect upon refugee rights in Canada and mark some of York's recent contributions!