Feb
14
Wed
2018
CRS Film Screening: Ai Weiwei's "Human Flow"

@ Nick Mirkopolous Screening Room ACE 004
Feb 14 @ 10:00 AM – 1:00 PM
Join us for a screening of Chinese artist Ai Weiwei's powerful documentary on the refugee crisis
Human Flow
You can view the trailer here: http://www.imdb.com/title/tt6573444/
Mar
7
Wed
2018
Cancellation: CRS Seminar: Extractive Moralities?: The Impact of the Refugee Boom in the Republic of Nauru

@ 626 Kaneff Tower
Mar 7 @ 1:00 PM – 2:30 PM
This seminar has been cancelled
In the wake of more refugee flows and the political potency of economic migrant scares, governments have brokered trade deals to extend the geographies of asylum to new sites far beyond their borders. Drawing on 15 months of fieldwork conducted between Geneva, Australia, Fiji, and the Republic of Nauru, this paper follows a supply chain in refugees through to its grounded operations, drawing attention to a new site of commodification: the human as refugee.
Julia Morris is the Post-doctoral Fellow at the New School's Zolberg Institute on Migration and Mobility. She is a political anthropologist whose research focuses on global migration governance. Her doctoral research at the University of Oxford examined the outsourcing of asylum processes to new localities, bringing resource extractive sectors into dialogue. She has published in Global Networks and with Routledge publication house on immigration and border control and global knowledge networks.
Mar
21
Wed
2018
CANCELLED: CRS Seminar: Humanitarian health research: Bridging academy and emergency

@ 519 Kaneff Tower
Mar 21 @ 1:00 PM – 2:30 PM
Please note that this seminar has been cancelled
Guest Speaker: Dr. Syed Imran Ali
In this seminar, Dr. Ali will talk about the breadth of technical and operational knowledge gaps in the humanitarian sector, their origins and why they persist, and the role of academic-humanitarian collaborations in improving the health and well-being of vulnerable populations.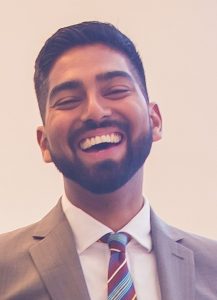 Syed Imran Ali, Ph.D.
Fellow in Global Health and Humanitarianism,
Dahdaleh Institute for Global Health Research,
York University
Dr. Ali is an aid worker and academic focused on humanitarian challenges at the intersection of environment and public health. He has worked in multiple emergencies and led operational research with Médecins Sans Frontières (MSF) and the United Nations High Commissioner for Refugees (UNHCR). Dr. Ali has taught at the University of California, Berkeley, where he held a Development Impact Lab postdoctoral fellowship. Dr. Ali received his doctorate in environmental engineering from the University of Guelph and his bachelors in engineering from Queen's University.